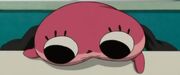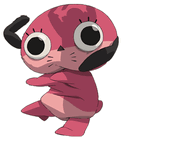 Maromi is the name of a fictional pink dog invented by Tsuki. Her boss wants her to duplicate the success of this character.
It eventually gets an anime series although the anime team has trouble producing it.
Maromi is also the name of the real dog that Tsuki had while growing up, upon which she based the character.
Ad blocker interference detected!
Wikia is a free-to-use site that makes money from advertising. We have a modified experience for viewers using ad blockers

Wikia is not accessible if you've made further modifications. Remove the custom ad blocker rule(s) and the page will load as expected.